Frida: Viva La Vida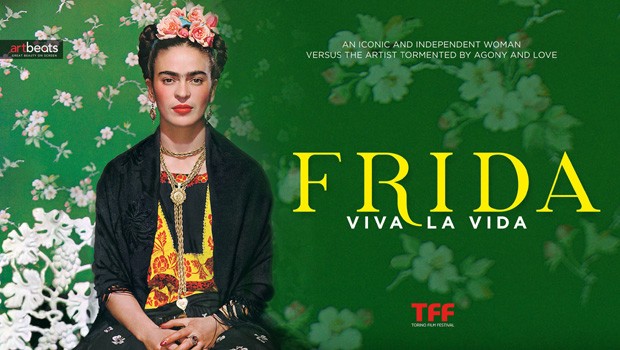 Opens Sat Jan 11 2020
Coming Soon
Share This Page
Info
Synopsis
Frida: Viva La Vida is a stunning documentary narrated by Italian actress Asia Argento, which highlights the two sides of Frida Kahlo's spirit: on one side the iconic independent and strong woman that everyone knows, tormented by agony and love; and on the other the artist, free from the chains of her physical constrictions.
The two faces of the artist will be revealed by pursuing a common thread consisting of Frida's own words through her letters, diaries and private confessions. A journey deep into the heart of Mexico that intertwines interviews, historical documents, captivating reconstructions and Frida Kahlo's own paintings that hang in some of Mexico's most striking museums.
Over the years, Frida Kahlo became an icon and a role model. She has influenced artists, musicians and stylists, and has become an icon for many a cultural movement, from the LGBTQ community to feminists and political movements around the world.