Tickets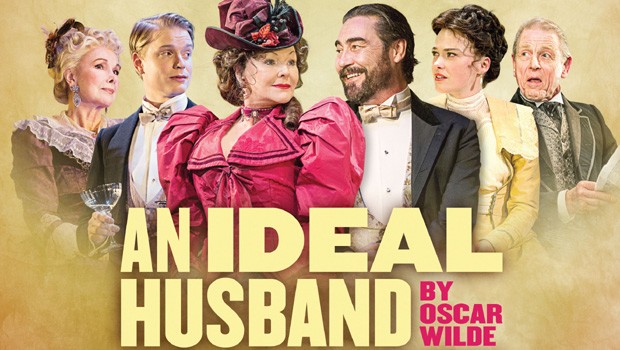 An Ideal Husband
Olivier award-winner Eve Best (A Moon for the Misbegotten and Hedda Gabler) and BAFTA-nominated actress Anne Reid (Last Tango in Halifax) star in this new classically staged production of Oscar Wilde's comedy directed by Dominic Dromgoole, former Artistic Director of Shakespeare's Globe. The first play from the Classic Spring Theatre Company's Oscar Wilde Season, A Woman of No Importance will be filmed live at the Vaudeville Theatre in London's West End especially for the cinema screen.
An earnest young American woman, a louche English lord, and an innocent young chap join a house party of fin de siècle fools and grotesques. Nearby a woman lives, cradling a long-buried secret. First performed in 1893, Oscar Wilde's marriage of glittering wit and Ibsenite drama satirised the socially conservative world of the Victorian upper-class, creating a vivid new theatrical voice which still resonates today.
A new production of the Rolls-Royce of English comedies, Oscar Wilde's An Ideal Husband, filmed live at the Vaudeville Theatre in London's West End, is coming to the big screen. Directed by Jonathan Church, this entertaining and still topical play brings an act of political sin into the heart of the English home. As an ambitious government minister, Sir Robert Chiltern's smooth ascent to the top seems assured until Mrs Cheveley appears in London with damning proof of his previous financial chicanery. The talented ensemble cast includes real-life father and son Edward (The Audience, West End; The Day of the Jackal, ITV) and Freddie Fox (The Judas Kiss, West End; Cucumber & Banana, Channel 4; E4), Olivier Award-nominated Frances Barber (Silk, BBC; Antony and Cleopatra, Shakespeare's Globe), Olivier Award-winner Nathaniel Parker (This House, West End; Wolf Hall, West End & Broadway), Sally Bretton (Not Going Out, BBC; King Lear, Shakespeare's Globe) and Susan Hampshire (Forsyte Saga, Monarch of the Glen, BBC).
Book Tickets
Wednesday 27 Mar 2019
19:30

(Encore)