Parent & Baby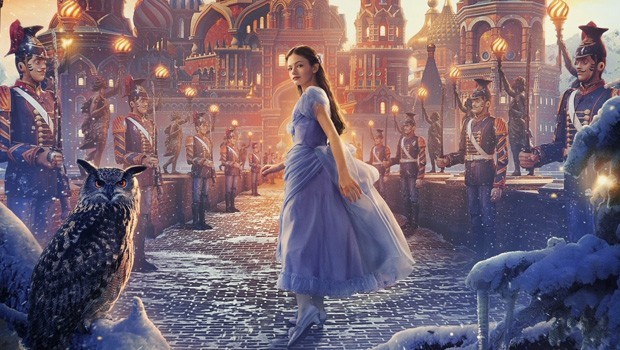 Parent & Baby Screening
The Parent and Baby screenings are a range of U, PG & 12A rated films especially for parents with new-born or young babies to come to the cinema and enjoy a film surrounded by other who wish to do the same.
During the Parent & Baby showings low lights are left on in the auditorium and the volume of the soundtrack is reduced.
It is fine for customers to move around, make noise or take a break during the film.
Wednesday 19th December - The Nutcracker & The Four Realms (PG)
All Clara (Mackenzie Foy) wants is a key - a one-of-a-kind key that will unlock a box that holds a priceless gift from her late mother. A golden thread, presented to her at godfather Drosselmeyer's (Morgan Freeman) annual holiday party, leads her to the coveted key, which promptly disappears into a strange and mysterious parallel world. It's there that Clara encounters a soldier named Phillip (Jayden Fowora-Knight), a gang of mice and the regents who preside over three Realms: Land of Snowflakes, Land of Flowers and Land of Sweets. Clara and Phillip must brave the ominous Fourth Realm, home to the tyrant Mother Ginger (Helen Mirren), to retrieve Clara's key and hopefully return harmony to the unstable world.
DUE TO THE SCHOOLS CHRISTMAS HOLIDAYS THE NEXT PARENT & BABY SCREENING WILL BE WEDNESDAY 9th JANUARY 2019
Wednesday 9th January - Aquaman (12A) - Subject To Change
Aquaman finds himself caught between a surface world that ravages the sea and the underwater Atlanteans who are ready to revolt.
There are currently no shows scheduled