Tickets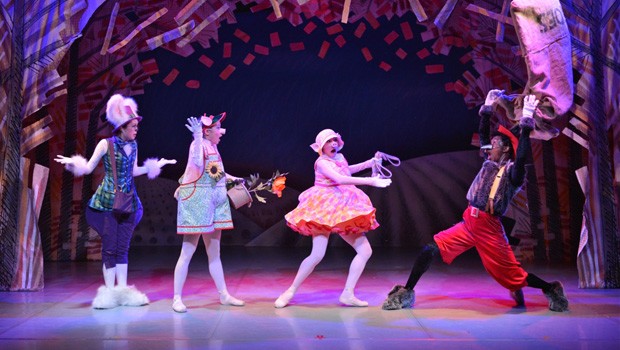 Northern Ballet's Bite Sized Ballets are the perfect way for your little ones to enjoy the magic of dance, music and storytelling on the big screen!
As an introductory offer all tickets are priced at £5.90
See The Three Little Pigs brought to life by Northern Ballet's amazing dancers in this colourful and highly entertaining film made especially for children.
Bite-Sized Ballets: Three Little Pigs - March 2019
Three Little pigs set out into the world. One builds a house of straw. The second a house made of sticks. The third pig builds his house with bricks. Then along comes a very hungry wolf...
Northern Ballet's Three Little Pigs hits the big screen as part of our fantastic season of interactive ballets for children, narrated by Anita Rani.
With playful characters and spellbinding music, this adorable ballet is sure to have your little ones dancing all the way home with excitement!